SUCCESSFUL WEIGHTLOSS IS NOT BY WILLPOWER...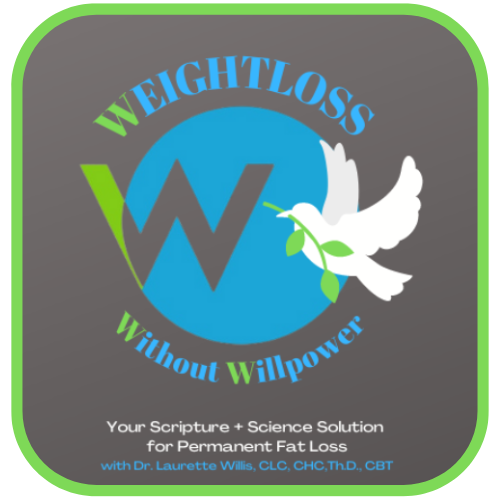 "It's not by might, nor by power, but by My Spirit says the Lord of hosts"
(Zechariah 4:6).
Join the W³ Sisterhood!
"Weightloss Without Willpower, praise God! In His Power, not mine.
Fullness is in Our Lord, not in eating till full!" ~ Rev. Lynda Lowell-Mullusky, NJ
Experience the Scripture + Science solution for permanent fat loss to help you:


Get in touch with your innate hunger and "enough" signals as God intended WITHOUT "DIETING"
Quickly & successfully change your "Want-To" regarding food & habits you want to develop
Scriptural tools you can use in a moment to renew your mind & retrain your brain (so the urge to overeat gets less and less!)
W³ is NOT another diet where you'll lose weight and gain it back. It's a Bible-based transformational program where you'll lose weight by healing the REAL reason why you're holding the extra weight.
"Above all, W³ has been an answer to prayer. It has provided me with the missing piece to my weight loss. Even though my outward success has been great (over 20 lbs. in 3 months so far), the change on the inside has been more important." ~ Dawn, OK
This is a 5-module course and private online community (NOT on Facebook) with live weekly coaching calls to help you break through blocks, get into action with joy, and get results.
No more guilt or shame! You'll learn how you and the Lord together will have control over food instead of food having control over you.
"W³ has been a great tool to help me see where I have failed in the past. I love that we are living life and not on a diet." ~ Cyndie McGirl, CO
"Anyone who feels like they have lost control of their life needs to try this program. It will retrain your brain to focus on what God wants for you... Thank you, Dr. Laurette!" ~ Jennifer Shumar, PA