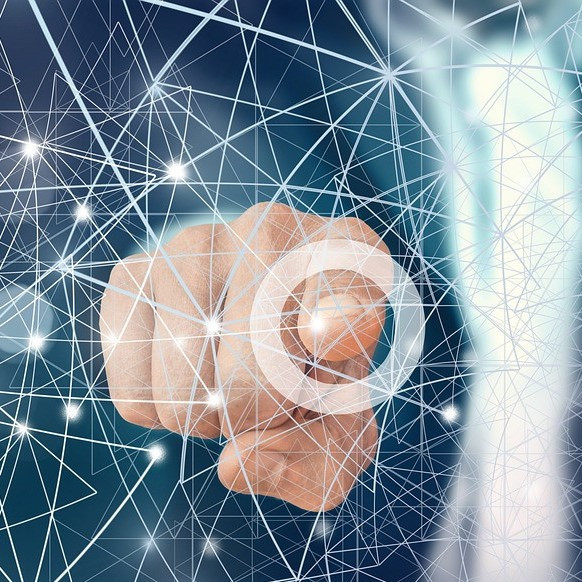 "Be transformed by the renewing of your mind" (Romans 12:2).
This divine injunction is no longer just spiritual; it's also backed by neuroscience. Neuroplasticity isn't just a buzzword; it's an opportunity for you to shape and "retrain" your brain according to God's Word and Will.
What is Neuroplasticity?
At its essence, neuroplasticity is God's ingenious design that allows your brain to adapt and change. Once believed to be fixed after adolescence, we now know that the brain remains malleable throughout life. Just as the Potter shapes the clay, so can your mind be reshaped.
Why Should Christians Care?
Scientific discoveries are affirming what the Scriptures have long revealed.

Changing your mind changes your life, and renewing your mind in Christ can lead to profound, transformative changes in all aspects of your life.
As we like to say here in Personal Transformation Coaching and Weightloss Without Willpower, the principle of "Renew the Mind on the Word of God + Retrain the Brain using Neuroscience Techniques based on Scripture" is foundational for anyone looking to bring their thoughts into captivity to Christ (2 Corinthians 10:5).
Your Brain: A Place of Neural Pathways
Paul, under the inspiration of the Holy Spirit, pleads with us, "I beseech you therefore, brethren, by the mercies of God, that you present your bodies a living sacrifice, holy, acceptable to God, which is your reasonable service" in Romans 12:1.
Consider this: your brain is part of that body. Imagine your brain as a colossal power grid. Billions of pathways light up every time you think, feel, or do something.
We want to carve new pathways in our brains that support us while strengthening the best of the existing ones – instead of reinforcing the pathways we'd rather avoid.
With billions of neural pathways, every thought leads to feelings and actions -- and those actions lead to results. To align with Philippians 4:8, focus on those things that are "true, whatever things are noble, whatever things are just, whatever things are pure, whatever things are lovely, whatever things are of good report" to form new and God-honoring neural connections.
9 God-Centered Techniques to Rewire Your Cognitive Pathways
Feed Your Brain the Word: "Man shall not live by bread alone but by every word that proceeds out of the mouth of God" (Matthew 4:4). Speak the Word of God aloud, especially God's abundant blessings and promises over your life.
Why? We want to build our faith. "Faith comes by hearing and hearing by the Word of God" (Romans 10:17). Spiritual nourishment enhances neural pathways.
Sabbath Rests: A short nap can complement your main sleep, much like the Sabbath complements your workweek, reflecting God's design and enhancing your brain's potential.
Closing the Day with Gratitude: Reflect on God's goodness at the end of the day, following the example of Jesus, who gave thanks to Father God regularly.
Word Power: Learning new, uplifting words daily can strengthen your mind. Select one new word a day (or one new word a week) and use it in sentences when you speak and write.
In time, you'll be perceived as being quite erudite (great word for today which means "having or showing great knowledge or learning; knowledgeable, literate, scholarly, brainy, cultivated, and educated"). 😉
Train the Weaker Hand: Like Paul declared, "For when I am weak, then I am strong" (2 Corinthians 12:10), even our weaknesses are opportunities for God's strength to shine. Practicing with your non-dominant hand can stimulate the brain in unique ways.
Juggle Life's Challenges: Much like juggling balls, life throws challenges that require cognitive and spiritual agility.
Practicing literal juggling can enhance your neural adaptability.
The Chessboard of Life: Chess engages the brain and reflects the complexity of life's spiritual warfare. It helps build cognitive strength while teaching strategy and patience.
Moving to the Word Makes Scripture Memorization Easy: Practice PraiseMoves! PraiseMoves Christian Fitness exercise incorporates Scripture and movement, making memorization simple. Strengthen your physical, cognitive, and spiritual faculties at the same time!
Experience PraiseMoves Workouts with Live Classes in your area, Online, or a Library of Workouts at PraiseMoves.com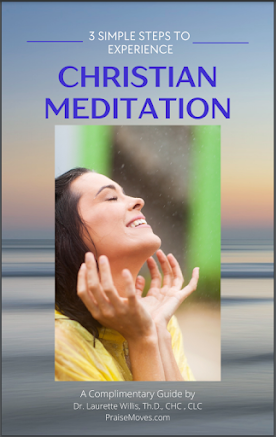 Christian Meditation:
Bible-based meditation is powerful, simple, and life-changing.
True Christian Meditation is NOT emptying the mind (as in some Eastern mystical practices), but filling the mind with the Word of God.
Christian Meditation is also NOT "guided meditation" or "guided visualization." Those are both forms of hypnotism. Judeo-Christian meditation on the Word of God is not hypnotism.
How do we meditate the Bible way?
Conclusion
With Jesus Christ as the cornerstone, you can build a healthy, fit, and free life, retraining your brain while renewing your mind according to God's Word. Begin taking the steps today to be transformed from glory to glory today.
"But we all, with unveiled face, beholding as in a mirror the glory of the Lord, are being transformed into the same image from glory to glory, just as by the Spirit of the Lord" (2 Corinthians 3:18). Amen!